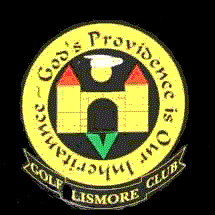 ​WELCOME!
​A message to members.
On behalf of the Officers and Committees of Lismore Golf Club, I would like to welcome you to our Golf Club for the 2022 season again.
Golf worldwide face enormous challenges, in particular the wellbeing of all our members and guests. A word of thanks to the hard work by the various Officers, Committees and Staff of Lismore Golf Club to get us ready to face golf in Covid-19. We plead with members to follow Government Guidelines and Protocols the help all in Lismore Golf Club.
​
There is no doubt, that without you, our loyal members we would not be here today. Everything that you do to help the club, helps us all. From paying your subs on time, to playing in Club competitions & when they return. To finding us new sponsors (some of you are sponsors of the club too), replacing divots to repairing pitch marks on the greens. All these things help to make our Club better going forward.
Our Sponsors who also faced the brunt of Covid-19 are vital to the operation of the Club and I would like to welcome them for the coming season and rest assured that we will support our sponsors whenever possible.
I would like to wish the Greens Staff all the best for the season. It's a tough job but vital for us to keep everyone happy and enjoying their golf.
​
Our hard working Committees are busy planning the year ahead, please help them whenever possible by using the competition time sheet and arriving early for your tee time.
We hope that 2022 will be a great season for all our members. To all members and friends of Lismore Golf Club who lost loved ones we offer our sincerest sympathies. To those members and friends who are currently unwell, speedy recovery and we will see you soon on the Fairways.
Finally, we urge everyone to operate social distancing and Enjoy your Golf.
Men's Captain
William Curley
​
Club President
Daphne Power
Lady Captain
Patricia O'Neill