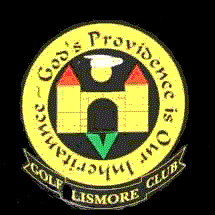 World Handicapping System (WHS)
On November 2nd, the World Handicap System (WHS) came into effect in Ireland alongside the other Home Unions of England, Scotland and Wales.
​
All handicap records have been transferred to the new WHS system, which will replace Golfnet. Please goto https://www.golfnet.ie/whs for more information on WHS system.
Note: All members must register with Golf Ireland to allow their handicap records be shared with HandicapMaster. Please see below for directions on registering with Golf Ireland website.
Step 1:
Navigate to www.golfireland.ie/signup
​
Step 2: Enter your GUI Number and Pin number (these are on you GUI card).
Please contact Sean Daly, John McGrath, Sheila Denn, Martin Rafferty or Peter Power if you don't know your Pin number.
​
​
Step 3: Set your password and click Next
​
​
​
Step 4: Enter your email address twice and click Next.
​
​
Step 5: Go to your email and after a few mins you should receive an email from Golf Ireland. Open the email and click the "Verify my Email now"
​
Step 6: Go to www.golfireland.ie and click My Golf Login button on top right of page.
​
Step 7: This will bring up the login page, enter your GUI number and password from step 3 above.
​
Step 8: Once logged in please click Manage Account from top menu bar (see below).
Step 9: On the Manage Account page verify your details are correct. Please enter your Date of Birth to ensure Handicap Master will be able to access your handicap.
​
All members are also asked to enter their mobile numbers so the club can communicate with all members.
​
Step 10: Click Save Details button at the bottom of the page.
​
The Golfnet website will be shutdown in the near future so golf ireland website will be the location where you can check your Handicap Index before playing a round of golf.
​
Golf Ireland have promised a smart phone App will be available during 2021 golf season. This will allow all members to access this information from their phone. If members have any questions please contact the competitions or handicap committees.